iCapital's Fund Selection Process
Thank you for your interest in iCapital!
Our Research & Due Diligence team meets with hundreds of fund managers each year covering the breadth of asset types and key strategies across the alternative investment landscape. Potential funds undergo a systematic and rigorous review process, and only a small percentage of those are selected to be made available on the iCapital flagship platform.
If you would like to submit your fund(s) for possible consideration to be included on our flagship platform, you can complete the form on this page.
Please note: Due to the large number of submissions we receive, we may not respond to or review every submission.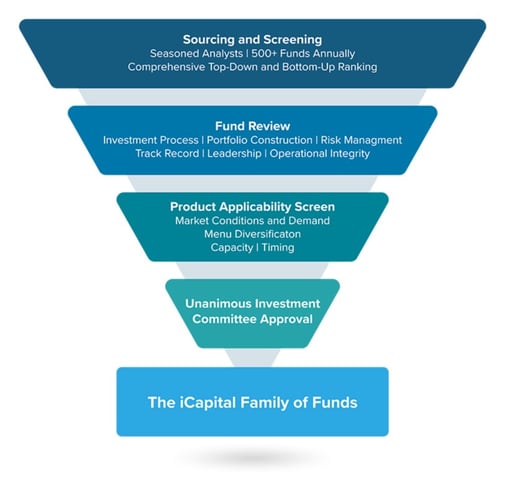 For illustrative and discussion purposes only